Reparatietijd
De reparatietijd verschilt per apparaat en wat het defect is. De meeste smartphone reparaties zijn dezelfde dag klaar. Denk hierbij bijvoorbeeld aan een nieuw scherm, batterij of oplaadpoort. Wij hebben een ruime voorraad aan iPhone & iPad onderdelen om u sneller van dienst te zijn. Bij complexere problemen zoals een defect moederbord of waterschade aan het toestel kan het in sommige gevallen wel tot 6 weken duren. Wij houden u in dat geval altijd op de hoogte.
ntb
ntb staat voor nader te bepalen. Bij sommige reparaties moeten wij het toestel eerst onder handen nemen voordat wij een exacte prijs kunnen geven. Wij geven voor de reparatie altijd eerst de prijs aan zodat u dan kunt beslissen of u het wel of niet wilt doen.
Dekt mijn verzekering de reparatie?
Veel mensen weten niet dat schade aan een apparaat verzekerd kan worden door de inboedelverzekering. Zou je graag willen weten of jouw reparatie wordt vergoed? Neem dan contact op met jouw verzekeringsmaatschappij of verzekeringsagent. Leg de situatie van de schade uit en je krijgt vaak direct antwoord. Uiteraard is dit vaak afhankelijk van jouw polis en voorwaarden en valt dit binnen de inboedel- of aansprakelijkheidsverzekering. Het is per verzekeringsmaatschappij afhankelijk of een dergelijke schade wordt vergoed of niet.
Garantie
Wij geven in de meeste gevallen 6 maanden garantie op het vervangende onderdeel, contacteer ons voor specifieke gevallen. Fysieke- / waterschade valt hier niet onder. Indien je een klacht hebt met betrekking tot jouw reparatie, neem dan zo snel mogelijk contact met ons op.
Waterschade
Bij reparaties waarbij het toestel water-/ vochtschade heeft opgelopen rekenen wij standaard €35,00 reinigingskosten, indien het toestel weer werkt worden de reinigingskosten van het totale bedrag afgehaald.
Betalingen
U kunt naast cash ook bij ons betalen met uw pinpas die gebruik maakt van Maestro, V PAY of Bancontact. Contactloze betalingen kunnen gedaan worden door middel van payWave of PayPass te herkennen aan dit logo 
  op uw kaart of via uw smartphone door middel van Apple Pay of Google Pay.
Voor bankoverschrijving zijn onze gegevens als volgt:
Naam: Webant
IBAN: NL70RBRB0943547164
BIC/SWIFT: RBRBNL21
Vermeld het order- / factuurnummer in de omschrijving.
De verschillen in iPhone / iPad schermen

OEM
OEM staat voor Original Equipment Manufacturing. Onderdeel komt dus van de originele fabrikant en heeft de hoogste kwaliteit maar het wordt niet door Apple erkend.
Refurbished Original
Bij Refurbished Original schermen wordt gebruik gemaakt van originele LCD- / OLED-schermen. De andere onderdelen zoals het frame of glas wordt gebruik gemaakt van hoogwaardige third-party onderdelen.
OEM FOG
OEM FOG staat voor Original Equipment Manufacturing Flex on Glass. De onderdelen komen nieuw van de originele fabrikant als losse componenten. Andere fabrieken zetten de componenten aan elkaar. Sommige componenten zoals het glas kunnen van andere fabrikanten afkomen.
Kopie AAA
Kopie AAA schermen zijn de schermen van hoge kwaliteit. Onderdelen komen niet van de originele fabrikant. Bij de OLED-scherm telefoons maken wij uitsluitend gebruik van OLED schermen, dus niet de goedkope LCD variant. Kwaliteit is haast zo goed als een origineel scherm. Het verschil met een origineel scherm zou kunnen zijn dat de helderheid iets verlaagd is, afwijkende kleuren en touch.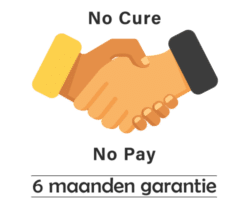 This site is protected by reCAPTCHA and the Google Privacy Policy and Terms of Service apply.